Perhaps this year, more than ever, people are craving some time by the water. After being cooped up inside for months due to COVID-19 lockdowns, many seek the freedom and fresh air of the outdoors.
"Beaches will have the same travel boom that campsites and national parks will experience from coronavirus," Konrad Waliszewski, co-founder and CEO of the travel app TripScout, told HuffPost. "Travelers are getting increasingly anxious for outdoor activities that are socially distant by nature, and we're already seeing people flock to drivable beach destinations." But beach days require more consideration in these pandemic times.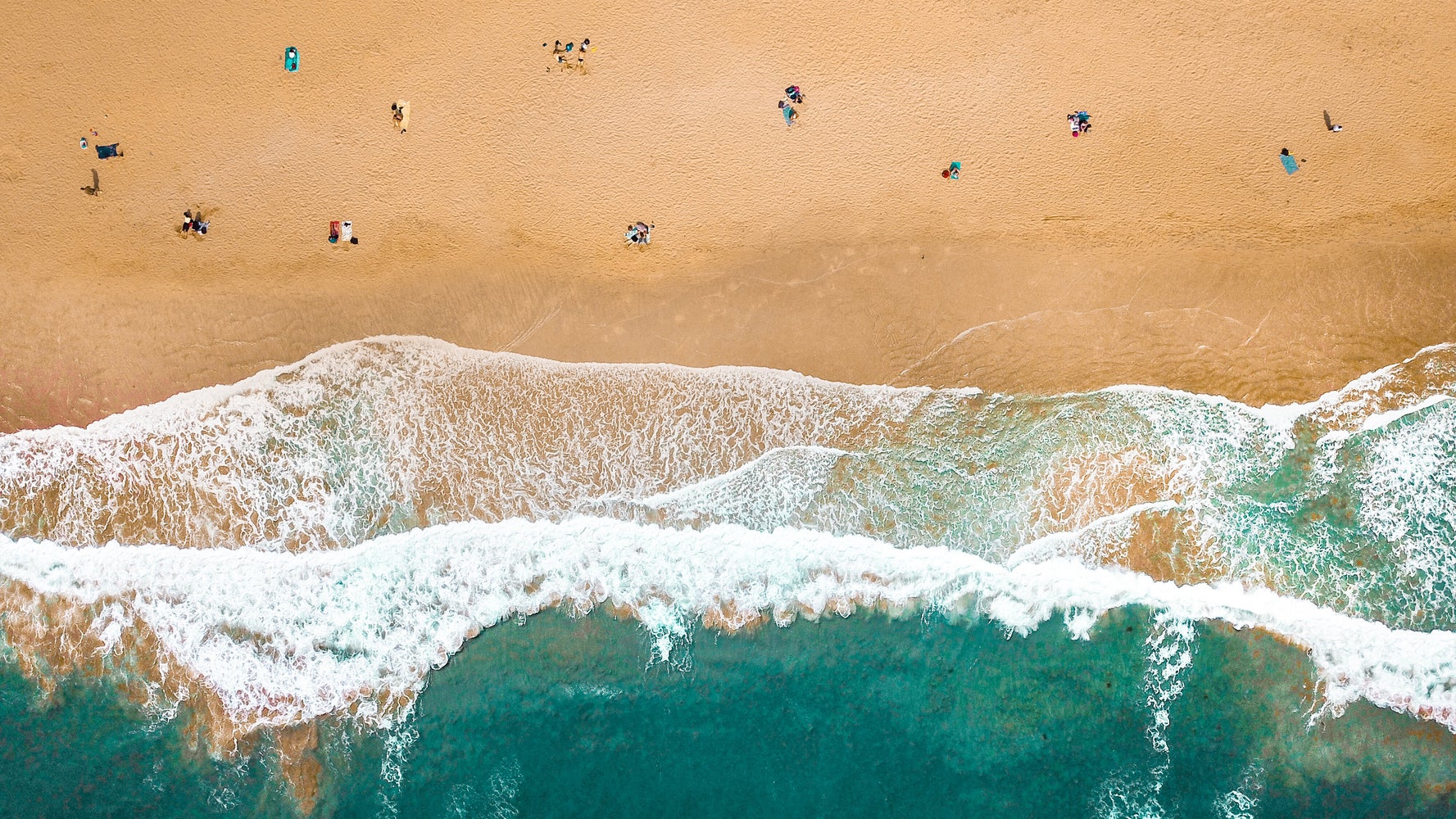 "Every activity outside your home these days carries some level of risk," said Angela Fusaro, an emergency medicine physician and co-founder of the telemedicine provider Physician 360. "The good news is we believe that outside spaces like beaches are generally safer than indoors, where air lingers and can't circulate. And you can be smart and take steps to minimize the risk for you and your family." So what are those steps? Read on for advice from health and travel experts.
Consider The Location
"Understanding local risk is important," Fusaro said. "There are many states where beaches are crowded with people from all over the country or where infection rates are rapidly accelerating. These would be beaches to avoid."
Everyone plays a part in protecting the health of their communities, and this applies to beaches as well.
"How the beaches of our COVID-19 summer will look depends largely on the public's perception of how safe the beach is, and, of course, their commitment to keeping the beach ― and each other ― safe," said travel host Anthony Melchiorri. "It's a new kind of social contract that really requires willing compliance from everyone."
Assess Your Personal Risk