Nearly a month ago, I set off on an 8,000-mile cross-country road trip from Los Angeles to Maine and back. With about a week left in my journey, I've racked up many unique experiences, photos, memories ― and credit card points.
Many people assume that buying or renting an RV is a cheap way to travel. And it can be. But there are also a lot of expenses that come up, especially if you're putting many miles on an older vehicle like I am. I knew I'd have to invest some money into getting my RV ready for a long road trip, but I didn't realize how much I'd actually end up spending.
So before you join the thousands of other RV enthusiasts hitting the road this summer, get an idea of what you're in for. I spoke with a few fellow RVers to find out their highest costs and how to mitigate them.
You burn through a boatload of gas.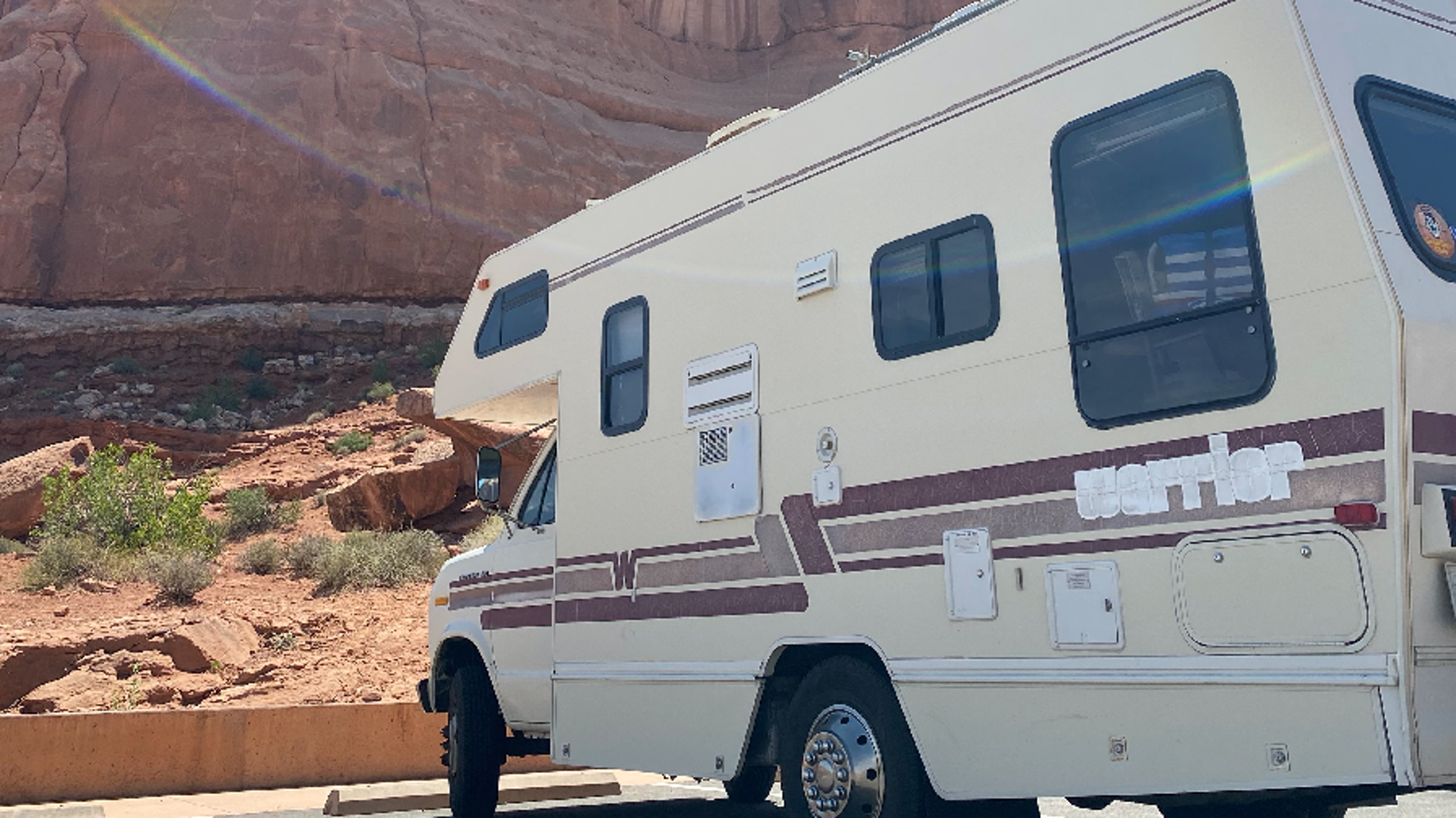 I didn't expect my 30-year-old Winnebago Warrior to be fuel-efficient by any means, but I was surprised at how often I needed to fill up. On a good day, I may get 10-11 miles to the gallon. But if I have to drive along with an uphill grade, against headwinds, or in a high-speed limit zone, my efficiency drops to about 8 miles per gallon.
Plus, I've been traveling through areas that reach 100-plus degrees during the day, which means I need to run the generator to power the air conditioner and keep my dogs cool while they hang out in the back. That's another fuel-suck, albeit small.
Bionca Smith, who travels in a 1989 Class B Ford Econoline, agreed that gas is her most significant expense, often spending $200 per week on fuel. "I get 11 mpg, so we travel slow and strategically budget and map out almost every mile using GPS," she said.
Fees add up if you're renting.
When I first started planning my trip, I thought I would rent an RV. HOWEVER, once I began to compare costs, I realized that a month-long rental with extra mileage fees would put me halfway to buying a used one.
"Many rental companies or peer-to-peer rental owners charge over the basic rate for excess mileage, insurance, cleaning fees, and generator usage," said Julie Chickery, co-author of "Full-Time RV Finance." When renting, it's crucial to read the fine print, she added.
Ultimately, I decided that renting wouldn't be worth it since I'd have to spend around $5,000 and have nothing to show for it at the end of the trip. If I had been traveling closer to home and over a shorter period, renting would have made a lot more sense. Instead, I decided to commit to owning an RV.
Camping isn't cheap
When I planned my cross-country route, I thought I'd be staying in RV resorts with full hookups and showers every night. I quickly learned, however, that staying in an RV park or campground can be just as expensive as booking a motel room.
"If a family is looking for a campground with a swimming pool and activities, they could easily spend $75 to $100 a night. This is especially true if the campground is near a tourist attraction or the beach," Chickery said. Plus, she added that many new RV owners think they will save money by staying at state or national parks, not realizing that they need to make reservations up to a year in advance during prime season.
For that reason, I've been boondocking ― staying in an RV in a place without water connections, electric or sewer ― most nights at truck stops, Walmarts, and Cracker Barrels. I use apps such as RV Parky, Allstays, and Flying J to find RV-friendly overnight spots.