What is pdf? (What is PDF)
PDF is a file format, full name of PDF is Portable Document Format, which converts your file into a portable file such as a text file, photos, word document, etc. into a readable file. You can send this file anywhere with the help of internet and you can read it, but to read the PDF file, you must have PDF reader software only then you can open this file.
Adobe developed it in 1993, and was standardized as ISO 32000 in 2008. Its file extension is .pdf. PDFs are used in most read documents that maintain the layout of the page. These users are used for manuals, eBooks, applications and scanned documents.
As its name suggests, this word portable means to move from one place to another.
PDF file can be protected with password. Nowadays any document can be converted to PDF with the help of PDF converter. And can be opened on any device like computer and mobile.
Printing PDF is very easy.
PDF file can store large documents in very small size.
What is a pdf editor? (What is PDF Editor?)
PDF Editor is an application software that allows users to perform various tasks on a PDF file such as improving text and image, managing, adding and improving anything in the file, filling in forms, etc. All these operations are performed on the PDF file without changing its file format.
Top 6 PDF Editor Software
Nowadays, many PDF editing software are available on the Internet, some of which are available for free, and some have to pay to use the software. PDF editor software are as follows: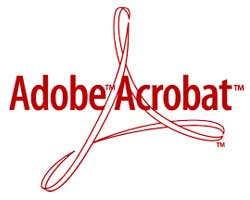 Adobe Acrobat X is a PDF editor software developed by Adobe ink. It allows users to view, create, modify, print and manage files in PDF format. In this, users can import any file format and convert it to PDF format. The software also has more functions such as users can separate PDF pages, change the order of pages in a PDF file, improve hyperlinks, digitally sign PDFs, and more.
Advantages and drawbacks of Adobe Acrobat X PDF editor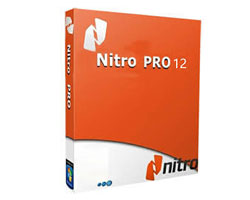 Nitro Pro was developed and released in 2005 in Melbourne, Australia. This was the only alternative software in Adobe Acrobat available at the time. This software enables different business teams to work efficiently with different document formats. It also has an OCR (optical character recognition) engine, which is used to scan paper documents. This makes it easy and stress-free for employees to work with digital documents.
Advantages and drawbacks of Nitro Pro 12 PDF editor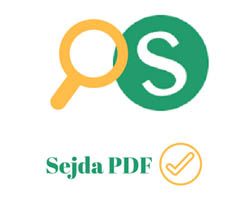 Sejda PDF Editor is a free online PDF tool. It also provides a direct link to open a PDF document with an editor. You can also use this editor to sign. In this, you can also compress PDF files. Sejda PDF Editor is a very good PDF editor, in this you can improve the text already in PDF without watermark. Most editors only allow you to improve the text you add. Also, this tool can run completely in your web browser. You can also download its desktop version. Sejda PDF Desktop runs on Windows, MacOS and Linux.
Advantages and drawbacks of Sejda PDF editor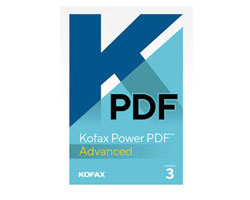 Kofax Power PDF is a tool designed for users to create, improve, and share PDF documents. You can use it efficiently and securely on any device and operating system.
Kofax Power PDF comes with two versions which are as follows-
Power PDF for Enterprises (Volume Licensing) –  It is developed to manage PDF. This software facilitates users to perform simple tasks as well as complex tasks required by them. It provides strong protection. The software is built on OCR (Optical Character Recognition).
Power PDF for Individual (Individual Licensing) –  This software helps in creating, editing, converting, sharing and e-signing PDFs. This software runs on Windows and Mac operating systems.
Advantages and drawbacks of Kofax Power PDF editor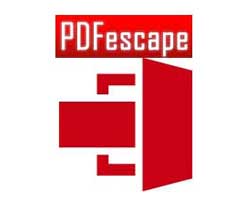 PDFescape was developed on 20 February 2007. It is a web-based PDF editor software written in HTML, CSS, JavaScript and ASP. The software has many functions like PDF editing, form filling, page arrangement, printing, saving and form publishing.
Advantages and drawbacks of PDFescape editor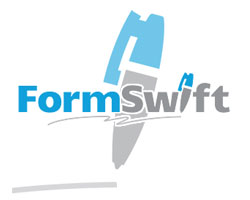 FormSwift PDF Editor is an online platform that allows users to create and improve PDF documents. Users can improve the files directly by the tools provided in it by drag-and-drop function. The tool also provides cloud-based services for both business and personal use.
Advantages and drawbacks of FromSwift PDF Editor
Conclusion
Before downloading or using any PDF editor software, you should decide why you need a PDF editor? That is, what changes do you want to make in the PDF file? If you understand why you want to use PDF editors, then you can use the right PDF editor for yourself.
In this article, we have given you the list of top PDF editors, in which online PDF editors, free PDF editors and desktop applications have been told. All of the above PDF editors are very good and available for free. But Adobe Acrobat X is the best PDF editing software among all these editors. Because it is very easy to use and it is also easy to work on it. In this, users