Just a few weeks ago, I was toying with the idea of renting an RV and taking a summer road trip. Today, I'm the proud owner of a 1990 Winnebago Warrior and more than 1,500 miles into a cross-country journey. Though the decision to buy an RV was admittedly a bit rash, I'm not the only person itching to travel over the summer while limiting exposure to COVID-19 (we are still amid a pandemic, after all).
RV rental site Outdoorsy, for example, has seen an explosion of interest over the past few weeks. The company says its average daily bookings have been up by more than 2,600% since late March.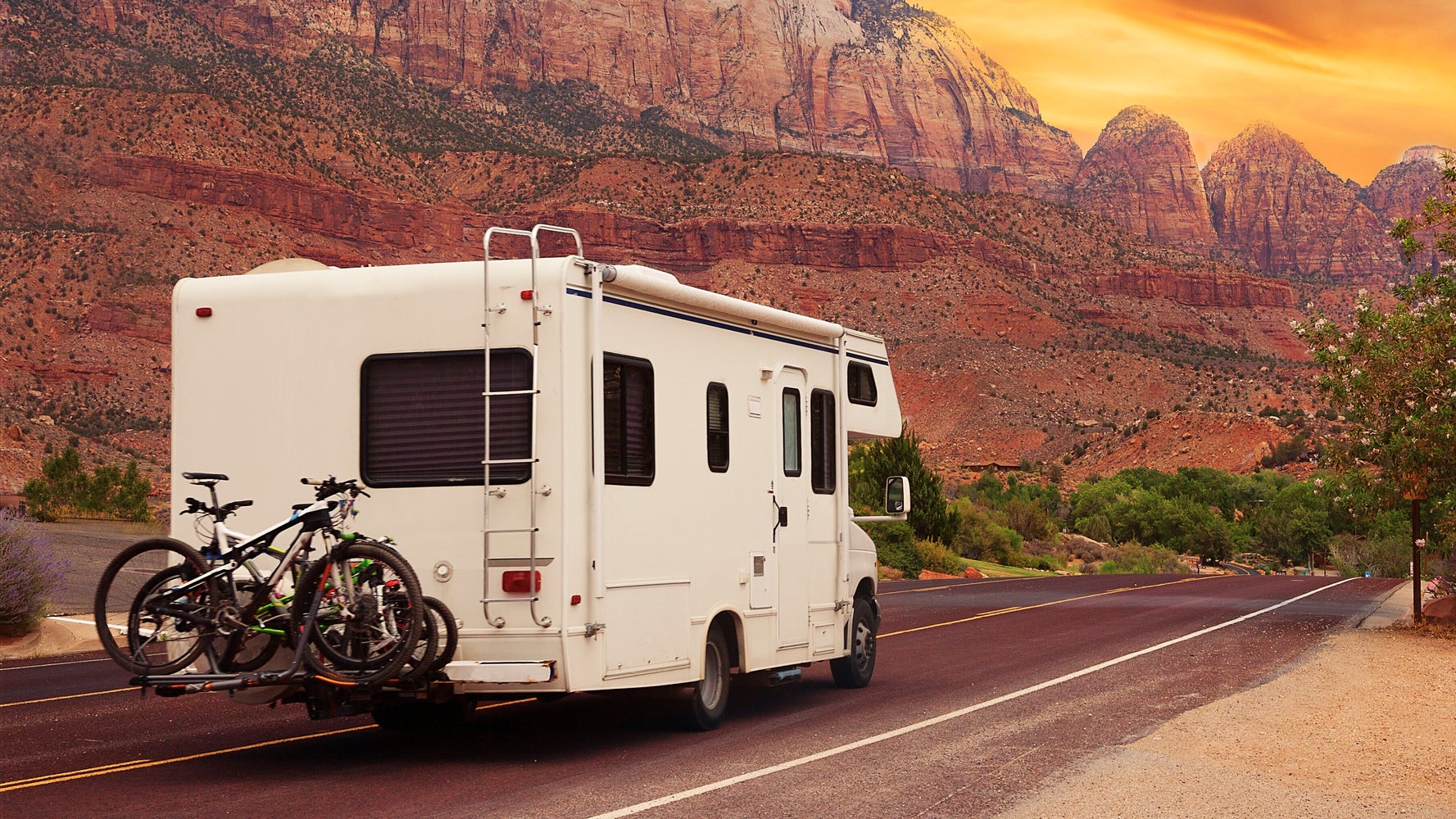 But choosing an RV and hitting the open road is not a simple task, nor a decision to be made lightly. The first few days of my trip have been a bit stressful, not only because I've never actually driven an RV before, but I have to learn how everything works on the road.
So while I highly recommend renting or buying an RV and having the adventure of a lifetime, I urge you to also spend some time evaluating your options and understanding what RV life is really like. Below are 16 essential tips from RV travel experts to help you out.
1. Choose the proper rig for your lifestyle.
One of the most important decisions you need to make is choosing the type of vehicle for your lifestyle and travel plans. Generally, this means choosing between a Class A, Class B, or Class C. Each is different sizes that fit different needs.
For most road trip purposes, you'll likely want a Class C, said Matt Kirouac, co-founder of Hello Ranger. They're not as enormous as Class A (essentially luxury buses) and not as rugged as Class B (e.g., van life). "They're a good, comfortable middle ground, both for families and couples alike," he said. "Don't bite off more than you can chew with an oversized RV that'll give you anxiety when it comes to parking, navigating cities, gas stations, etc. Find an RV that gives you the space you need, without the excess."