With traditional summer activities and travel plans mainly on hold, people are seeking safe ways to enjoy the season amid the COVID-19 pandemic. One popular approach is recreational boating.
It's not just your Instagram feed suggesting that boat trips are all the rage this summer. The data backs it up.
"We've seen a huge surge in boat rentals," Jackie Baumgarten, founder and CEO of peer-to-peer boat rental marketplace Boatsetter told HuffPost. "Without increasing our marketing, Boatsetter recorded our highest ever booking numbers for June. Peer-to-peer rentals were up 74% compared to the same time last year."
She also noted that Boatsetter listings have increased 40% as people seek to offset the cost of boat ownership during the recession. Meanwhile, demand has spread beyond traditional boating markets like Florida and Southern California to different lakes throughout the U.S., especially up and down the East and West Coasts.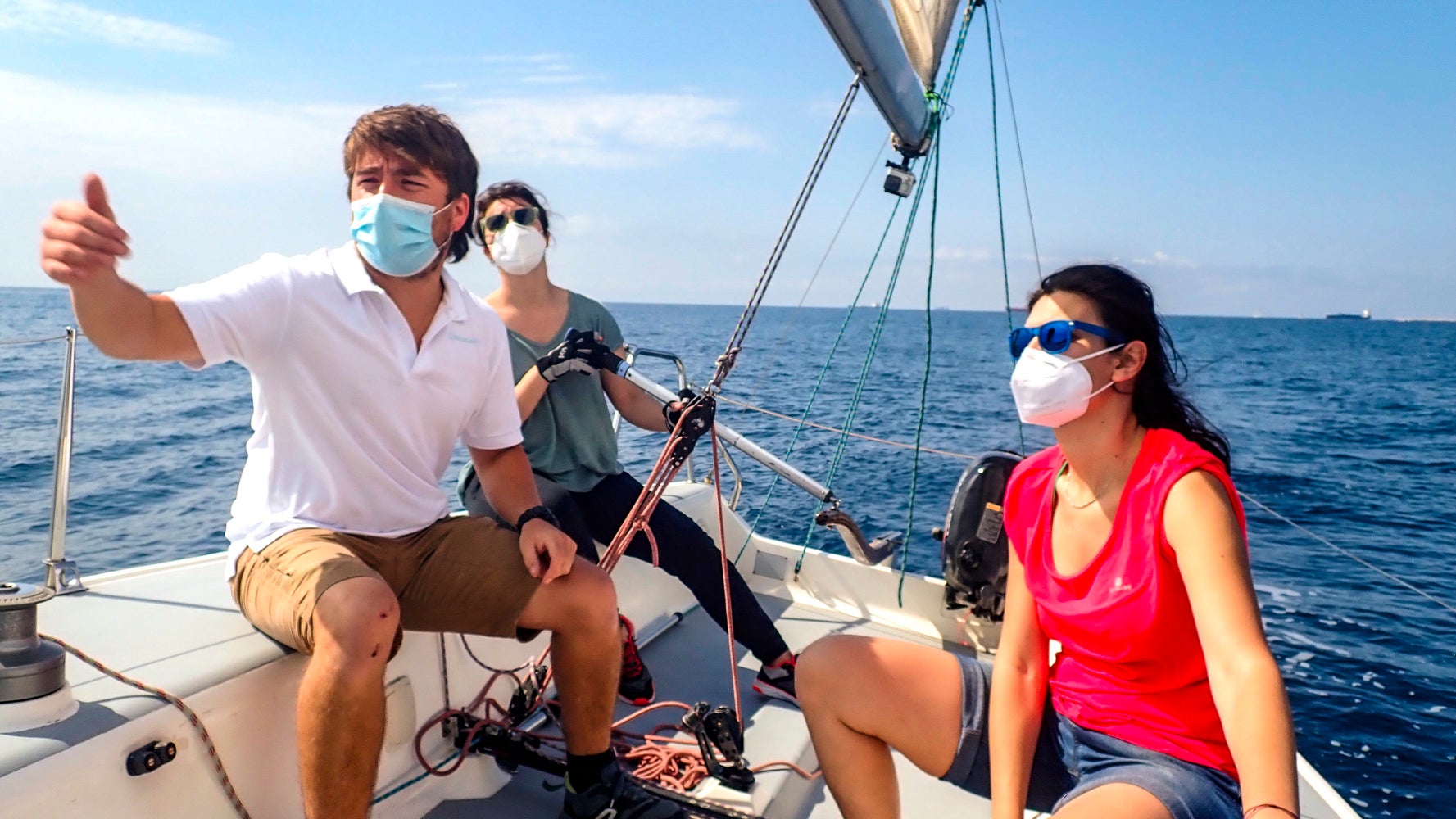 "The number of first-time boat buyers is also on the rise," said Ellen Bradley, senior vice president, and chief brand officer at Discover Boating. Data from the National Marine Manufacturers Association shows total new boat sales up 19% in May 2020 compared to the same month last year ― the highest they've been in a single month since 2007, she added.
If you're considering a boat outing in the coming months, read on for some expert-backed guidance to protect your health and safety.
Keep your group small.
To ensure health and safety amid the pandemic, it's best to only go out on a boat with the people in your household or quarantine "pod."
"Remember to consider your local area's regulations," said Dean. "Many places have set limits on the maximum number of people that are allowed to gather in a group. These same rules apply even on a boat."
Baumgarten noted that Boatsetter has capped the number of renters allowed on a boat to maintain smaller groups.