BRADENTON, Fla. – Over and over and over, Florida Gov. Ron DeSantis has described his COVID-19 vaccination plan in just two words: "Seniors First" — yet the addition of two extra words at the beginning might have made it far more accurate: "Rich" and "White."
Because, while coronavirus vaccines are more broadly available in Florida today just as they are national, DeSantis' earliest efforts, particularly his high-profile visits to the opening of "pop-up" vaccine clinics around the state, favored wealthier, whiter communities — which also happen to be his voting base.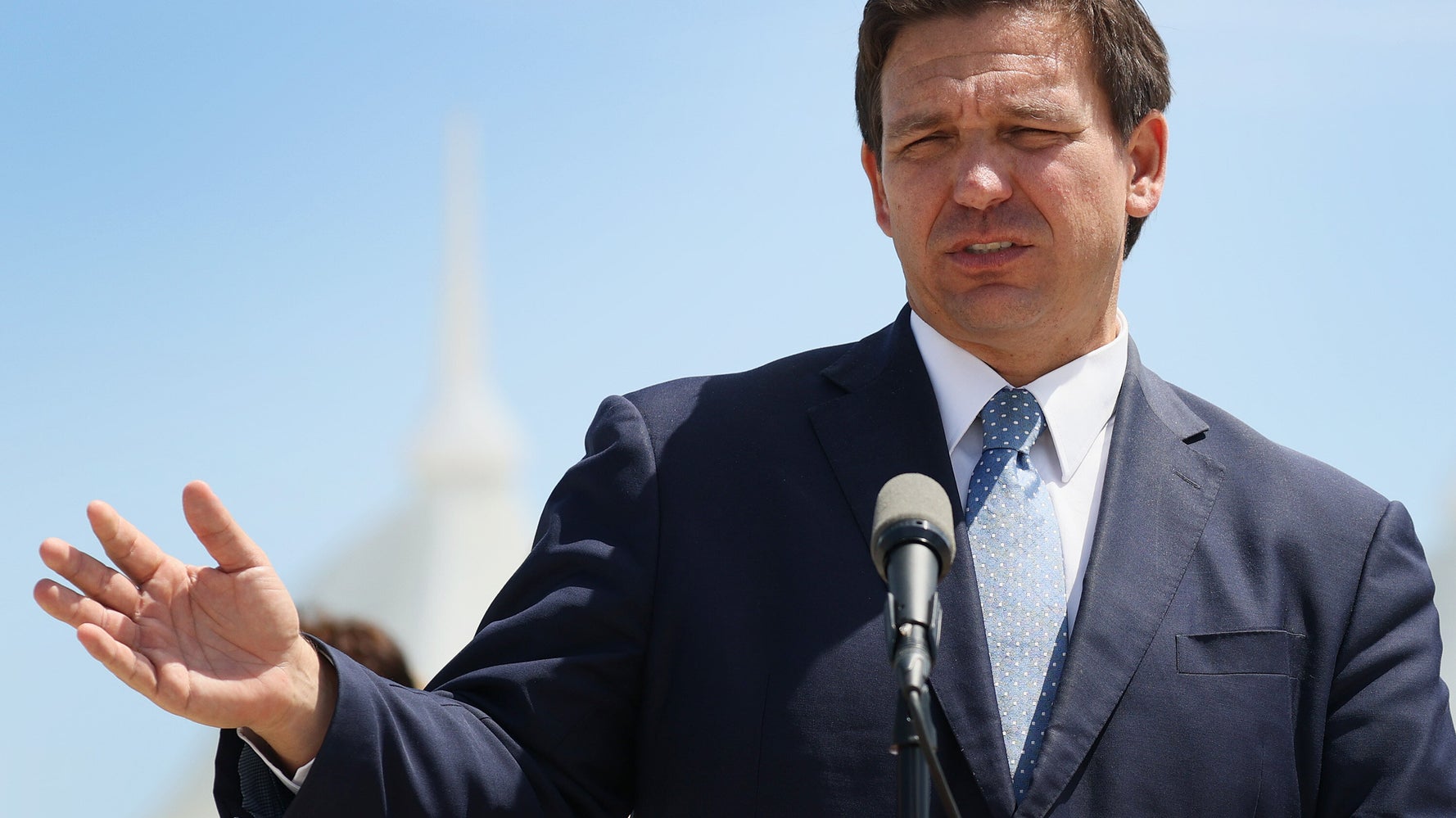 "I'm 71 years old, and I haven't been able to get one," said Willie Smith, a Black retired truck driver, and Air Force veteran, during a visit to Little Buddy's Neighborhood Store to pick up some lottery tickets. "I've been trying to go online, but I haven't been able to get one. They're always full."
Smith's bad luck was to live in a poor part of Bradenton rather than a dozen miles west in Lakewood Ranch. In this brand-new housing development, the median household income is $106,000 — nearly twice that of Manatee County as a whole and quadruple that of Smith's neighborhood. DeSantis staged a photo opportunity at Lakewood Ranch's Premier Sports Complex in February, bringing 3,000 doses with him for the exclusive benefit of residents of the two zip codes that make up the development.
Another "pop-up" clinic was set up at a golf course retirement community near Punta Gorda, in southwest Florida's Charlotte County, built by a significant donor. Still, another was set up for The Villages, the famously Republican retirement community near Ocala.
And a clinic was even arranged for 1,200 residents in Key Largo's Ocean Reef Club, an exclusive enclave of multi-million dollar homes, many with their own docks with quick access to the Atlantic. According to reporting by the Miami Herald, the hospital providing the vaccine doses for that clinic had to cancel hundreds of appointments already made for other people, including those with underlying health problems.
It's almost like if you're not a contributor, you don't exist. It's like he can't see you. Charlie Crist, the former Republican governor and current Democratic congressman. In January, Even DeSantis' efforts to partner exclusively with the Publix grocery store chain contributed to the racial and socioeconomic disparity in vaccinations. While the Florida-based company — a major DeSantis donor — has more pharmacies than any other chain in the state, it has also purposefully targeted middle-class to wealthy neighborhoods in Florida over the decades, leaving poorer areas to competitors like Winn-Dixie and Food Lion. Other chains only began offering vaccines in February as part of the federal retail pharmacy program.
"It's actually as bad as it looks," said Tracy Pratt, chair of the Manatee County Democrats. "We have a lot of vulnerable people who have been shut-in, and they were angry that people who had access through a wealthy developer got theirs first."